Alex: Grayson by Tim Seeley, Tom King, & Mikel Janin
I'll admit that, even though I read plenty of comics, I am severely behind on being up to date. With that in mind, one of my favorite characters to follow is Dick Grayson. When Nightwing ended during Forever Evil, I was shocked to see he would be outed as Dick Grayson to the world and become a secret agent for a international espionage organization named Spyral. The transition book, Grayson, has a lot of fun incorporating elements that put Grayson in the shoes of James Bond. Dick's ethics, movements, charisma, and trust are all tested as he is forced to act as an agent, not a hero. The art has been clean, the stories balanced self-contained stories and using small tidbits to advance the plot, and the book is embraces the genre to have a lot of fun to coincide with the grit. Plus, seeing the rise of Midnighter to his own series is well worth the slight status quo shift.
Brian: 7 Wonders
Continuing my exploration of boardgames, a friend discovered 7 Wonders and we checked out videos online to see how it played. A lot of people recommended it saying it's simple and fun and you get the hang fairly quickly. When you first play it doesn't seem like it, but after about one and half playthroughs I'm sure anyone can understand the game enough to enjoy it.
Essentially the point of the game is to build up your empire through 3 acts and have the most points on the end based on how many civics, science, military, and other structures you have. The game has a fair amount of depth based on economy, resources, prioritization and even some mind games. It really is more about doing building up your stuff than being a scumbag though (although there is plenty of room for scumbagging as well). Once you get the hang of it, games take about 30-45 minutes which is fairly quick for a boardgame, and I'd highly recommend this one, especially if you like ancient civilizations, the art alone in the game will probably be enough.
Erin: Deadly Class
Ever wondered what it would be like to go to a different high school or college? Ever imagined yourself going to one of those trade schools that allow you to focus on JUST music, writing, or sports? What about assassination? No? Never considered it?
Enter Rick Remender's Deadly Class – where kids are chosen to go to school to learn how to become flawless deadly assassins. I've been catching up on this hot series this month, and boy am I disappointed that I got so behind. Unique, exciting, and set in San Francisco – this comic is wonderful and has so many layers to it. Remender is really writing from the heart, taking high school angst and tropes to a whole new level. Pick up and read with me now please.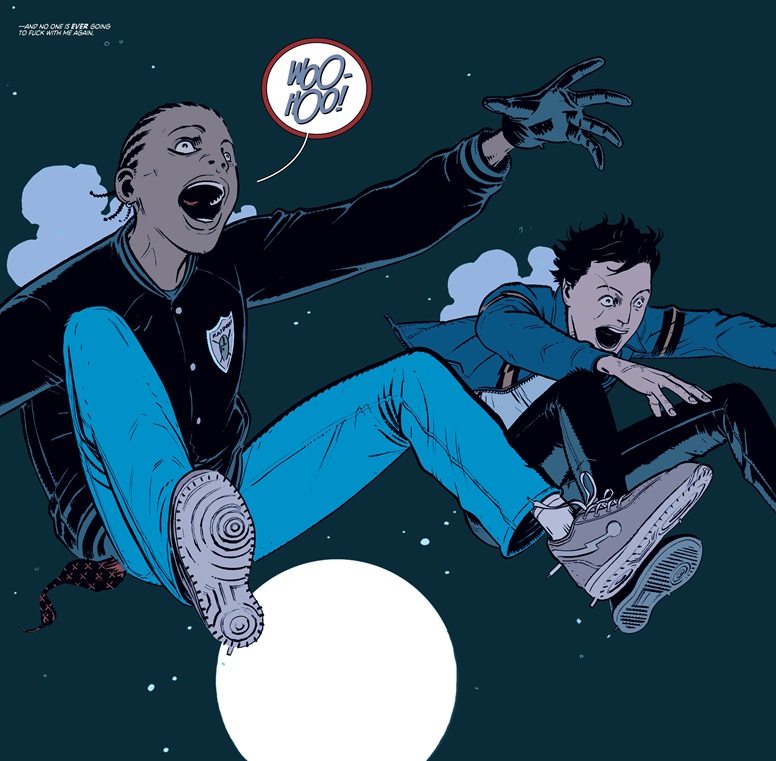 Yeksson: Yu-Gi-Oh!
I found the entire Yu-Gi-Oh series on Hulu.  I remember being really invested when the show first aired in the US.  After the Battle City arc, I lost interest in the series.  I never knew what had happened in seasons 3-5.  I just know how it all ends because I randomly stumbled upon the finale on YouTube.  The duels are so dramatic and it's crazy to think world implications are tied to a deck of cards.  However, the strategies explored in this series always make me want to go out and buy a booster pack.
Be sure to check back every Wednesday for new things to read, watch, play, and enjoy!
Any of your favorites show up on this list? Leave your comments down below and let us know on Facebook, Twitter, Instagram, and Pinterest what your favorites are!
Interested in writing for Nerd Swole? Contact Brian at twentytwo.le@gmail.com for more information!
Please check out our Amazon Store, full of items that we recommend as Amazon Associates!